We are proud to present our full line of Solder Kits. Each kit includes all necessary components and circuit board along with full color illustrated instructions.
SK9950 / SK-9950 Whopper Alarm Kit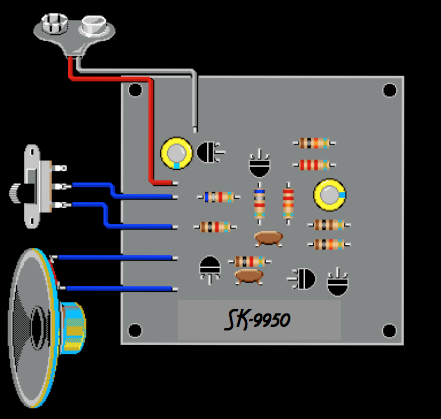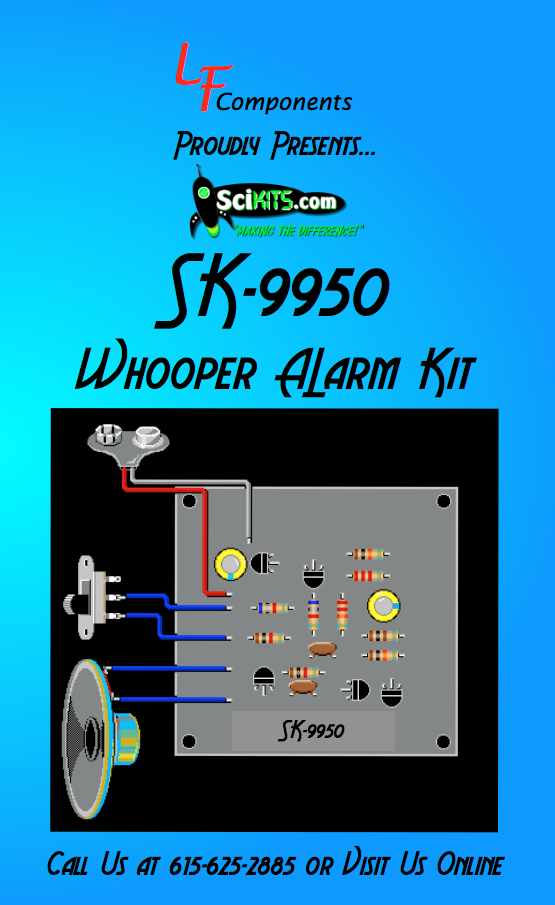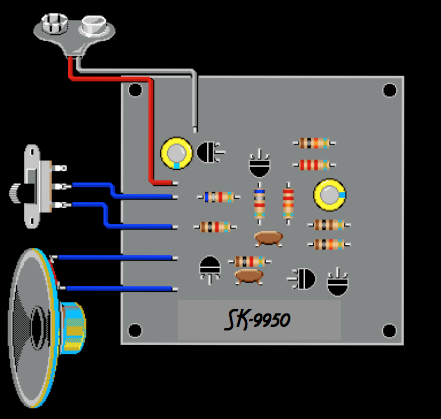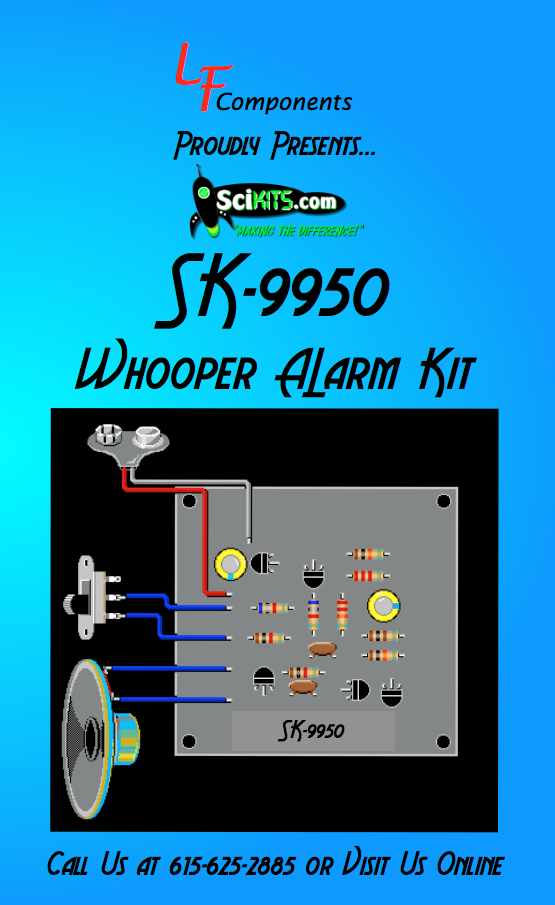 SK9950 / SK-9950 Whopper Alarm Kit
SK9950 / SK-9950 Whopper Alarm Kit
The SK-9950 Whooper Alarm Kit makes an excellent siren device when used independently. The alarm device consist of a slow and a fast oscillator. The slow oscillator is made to turn the fast oscillator on and off, gradually, at a predetermined rate. The result is a siren like sound that has a wide range of uses.
Learn the basics of Diode and resistor application. This kit includes step by step project mounting, and troubleshooting instructions, study guide with pencil exercises, circuit board & schematic diagram, pictorial diagram and parts.
Connect this Whooper Alarm to any door or window to alert you when someone has entered. The Whooper Alarm is sure to assure a child that they and there belongings are being protected.
This kit comes with step by step instructions, Explanation of Operation, Reading Comprehension Questions, Pencil Exercises, Circuit Board Schematic Diagram, Pictorial Diagrams, and there are also Troubleshooting Instructions.
SOLDERING REQUIRED
- SOLDER IRON & ACCESSORIES SOLD SEPARATELY -
REQUIRES ONE (1) 9-VOLT BATTERY - BATTERIES SOLD SEPARATELY
EDUCATORS & SCHOOLS PLEASE NOTE : A BETTER PURCHASE PRICE IS AVAILABLE WHEN PURCHASING MULTIPLE KITS - FOR LARGER PURCHASES PLEASE CALL IN FOR PRICING AT 615-625-2885.
WARNING CHOKING HAZARD - SMALL PARTS NOT FOR CHILDREN UNDER AGE 5